Jan Deruiter started his career in computers in 1985 when he landed a job with a pioneering software development company just one year after the Mac ("128") was introduced. After outgrowing the facilities at the Science Center, the company went on to become an early leader in graphics software for both the Mac and early Windows.
In 1996, he founded MostlyWeb.com an Internet Design and Development company that has created hundreds of websites and other projects on behalf of the Robert Wood Johnson Foundation, Aetna, American Hospital Association, Northwestern U., and many other large/small companies and non-profits.
Jan got involved with PCF while working to raise money for a local school's computer lab and the creation of a fully outfitted library. Thankfully, Abby Thaker from Mt. Airy USA saw the synergies and put Jan in touch with PCF.
For fun, Jan teaches computer literacy and 3D Printing to 5th graders and supports various STEM programs in Philadelphia public schools throughout NW Philadelphia.
Hal Augustine joined the PCF Board in 2014 and had been instrumental in obtaining computer donations from hospitals throughout the city.
Hal has 47 years experience in information technology with the past 28 years in corporate CIO roles at Albert Einstein Health Care Network, Jefferson Health System, and Health Partners Plans. Hal is a former Board member of the Christiana Cares Information Management Committee and a former Board member of the Health Partners Foundation.
In May 2013, Hal received the Philadelphia Business Journal's TOP IT Pro | Nonprofit Government Agency Award. Hal is also the recipient of two "Spirit of Health Partners" awards, including one for exemplary leadership and another for his personal commitment to the Philadelphia economically disadvantaged community.
Hal has had articles published in Advance Magazine, contributed a chapter in the CIO Field Book and has presented at many healthcare related technology conferences including American Health Information Management Executives, Grandon Health Policy Lectureship, College of Health Information Management Executives, AHIMA and Hospital Information Management Systems Society.
Judy spent over 35 years working in communications and managed health care, most recently as Health Partners Plans' Senior Vice President for Business Development and as the President of their foundation. She holds an MBA from Temple University where she has also served as adjunct faculty in the health administration program.
Judy has served on several boards in addition to PCF, including Philadelphia Corporation for Aging, Delaware Valley Community Health and Covenant House Health Services, and spent several years as a VISTA volunteer in low-income communities.
Judy became involved with PCF when it was selected for the annual Health Partners Foundation Making a Difference award in 2013. She began by assisting the organization in fundraising and governance development.
John Bannan
PCF Founder, Retired Rowing Coach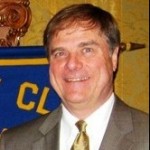 Founder John Bannan formed the Philadelphia Children's Foundation (PCF) in July of 2006.
It was John's involvement with sports and the mentoring relationships he had with his coaches that helped him become a successful Olympic Rowing Coach, business person, and Founder of PCF.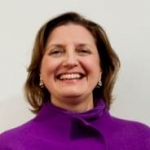 Debra joined our Board in 2015. She is a seasoned healthcare executive with extensive expertise in product launches, budgeting, government programs and pharmaceutical relations and negotiations.
Debra holds a BA in Speech Pathology from the University of Maryland, and has completed graduate studies in Dynamics of Organization Program at the University of Pennsylvania.
Debra is a member of several medical associations and volunteers for the Health Partners Foundation Perfect Attendance program in local high schools as well as Kayla's Hope for Kids Golf Tournament for Children's Hospital of Philadelphia (CHOP), and the Stotesbury Cup Regatta.
Cliff is the founder & CEO of Nooch, a social mobile payments platform. Nooch has won startup competitions at Duke & Drexel Universities and Cliff has been a featured speaker at several payment industry conferences, including the Federal Reserve Bank of Chicago's annual Payments Symposium.
In 2013, Cliff was invited to share the startup perspective at the Mobile Payments Law Seminar in Washington DC. Cliff was recently named a 2014 Philadelphia Business Journal 40 Under 40 Winner and has been a PCF Board Member since 2013.
When not reading up on state Money Transmitter laws, Cliff is an ambidextrous ping-pong player, a colorful rhetorician, a hardened Phillies fan, Eagle Scout, & Chip Kelly believer.
Michael O'Bryan
Program Manager, Youth Arts & Education, Village of Arts & Humanities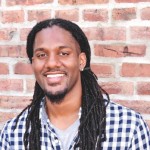 Mike O'Bryan earned his Bachelors of Music from The University of The Arts and works as a humanitarian artist, youth housing advocate and community organizer around issues of psychological well-being. His teaching and professional artistic experience includes the worlds of theatre, music, and songwriting in the PA tri-state area and on projects with The University of Miami's Community and Educational Center for Well-Being, ASTEP (Artists Striving to End Poverty), and The City of Philadelphia Mural Arts Program.
Throughout his work history, Mike has serviced a cross section of people exposed to trauma including: adjudicated youth, youth and families experiencing homelessness, youth involved in the foster care system, and migrant farm-working youth. He was awarded "Child Advocate of The Year, 2014" for the Philadelphia Region by The Pennsylvania State Department of Education for his work assisting youth living in emergency housing. Taking his love for art and community development to new personal territories, Mike was also awarded a 2013 Social Entrepreneur Seed Grant from Mobilize, and named a 2014 BMe Leader and grant recipient to start a youth-based media publishing company named "Built4Us".
Currently, Michael serves as Program Manager of Youth Arts Education at The Village of Arts and Humanities, and as Sanctuary Coordinator on a collaborative public health initiative between The US Attorney's Office, Eastern PA District and The ANDRUS Sanctuary Institute to bring Trauma Informed Care to the Strawberry Mansion Community of North Philadelphia.
Greg is a Penn State grad with a BS in Information Systems Technology Management and Security Risk Analysis. Greg is Apple Certified, and is plans to complete his Microsoft Certifications.
Currently works for a privately held software company just outside Philadelphia, where he automates IT systems to make his colleagues user experience easier and enjoyable.
Greg is actively involved with PCF working to grow the Computers in Hands program to be a well-known program throughout the Philadelphia Region. He is actively involved with giving back to the community via PCF and other organizations.
Kevin is a Penn State grad with a BS in Information Science Technology. He currently works at the Hibbert Group in Trenton, NJ where he is a liaison between the company's clients and the IT department. Kevin manages projects mainly with pharmaceutical companies that provides formulary information to health care providers. His next goal is to go for his project management professional certification to further his career.
Kevin also is an Eagle Scout and has been involved in community service for the majority of his life. When he is not at work he enjoys golfing, tennis and spending time with family.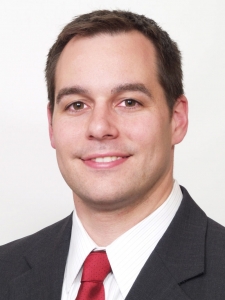 Ed joined the board in 2013 assisting P.C.F. in fundraising efforts before taking time off to focus on his businesses and four children. Ed rejoined the board in 2015, and immediately began helping us to improve our financial position.  Ed is a well regarded Philadelphia Area Real Estate Broker, Appraiser, Property Manager & Investor and owns several real estate related companies.
As a native who holds an MBA from Arcadia University and a BA from Temple University Fox School of Business, Ed has an affinity for the Philadelphia Region and a love for improving its communities. His companies have repeatedly been included in the Philadelphia Business Journal and UPENN Wharton School of Business's 100 Fastest Growing Privately Held Companies.
In addition, Ed brings a valuable perspective to P.C.F.'s mission though his empathy and compassion from world travels; through working with the Philadelphia Housing Authority and other subsidized housing programs; and with other non-for-profit & charitable endeavors including having served as Co-Captain for Team Higgins & Welch/Leukemia & Lymphoma Light the Night Fundraiser.